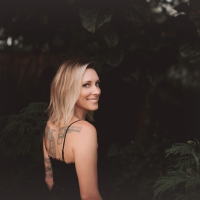 Jeffie Harris
Owner/Master Stylist


change service provider
Thank you for your online booking! If you don't see a date or time that works for you do not hesitate to contact us by phone at 808-573-7777 or by texting my cell at 808 419-0972, I will be happy to accommodate whenever possible. PLEASE TAKE NOTICE THAT WE ARE IN A NEW LOCATION IN PA'IA UNDER THE NAME ISLA JAMES SALON!!!!
Don't fret, we HAVE A PRIVATE OFF STREET PARKING LOT behind our building for your convenience!!! Come experience the same lovely stylists, products, and services you're used to in our newly remodeled space with an ocean view.
Located at 127 Hana Highway above Tobi's Shave Ice
Cancellation Policy
If at all possible please give 24 hours notice of cancelling or rescheduling your appointment.